Meet our Team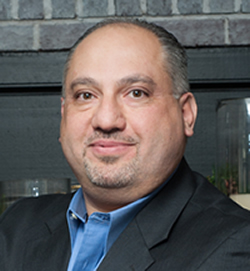 Dr. Debian

Dr. Badri Debian started his academic life at Boston University with an academic scholarship where he graduated in May, 1987, with a Bachelor of Science degree in Chemistry, a minor in Biology, and completed the pre-Medical/dental program. During his undergraduate studies, he made the Dean's honor list multiple times, and conducted undergraduate research in the field of molecular electronic spectroscopy using laboratory lasers.

After graduation, Dr. Debian worked at the University of Massachusetts Medical School Pharmacology Department in Worcester as a Research Assistant in the design and synthesis of antiviral drugs for the treatment of cytomegalovirus in AIDs patients. He worked there for two years for the former Dean of the Graduate Department. Thereafter, he attended Graduate studies at the University of Massachusetts at Amherst in the field of Applied Mathematics (the Master of Science program) until he entered the Boston University School of Dentistry.
Dr. Debian graduated from the Boston University school of Dentistry with a Doctor of Dental medicine degree in May, 1994. He received many awards and commendation while there, including the Merit Scholarship Award, the Academy of Oral Medicine Award, and was recognized for academic excellence by the Dean. He then completed an Advanced Education in General Dentistry degree, which is a one year residency program wherein a student learns all facets of dentistry.
Dr. Debian joined Holyoke Dental Associates in July of 1995 and has since completed a three-year program in Orthodontics with the International Association of Orthodontics. He became a Fellow in the Academy of General Dentistry in 1999, and completed hundreds of continuing education courses. Additionally, Dr. Debian is fluent in three languages.
Dr. Debian was a representative of the Valley District Dental Society to the Massachusetts Dental Society. He has served on several committees at the state level in order to bring current issues to the local dental community. He is an active member of the American Dental Society, Mass Dental Society, Valley District Dental Society and the Academy of General Dentistry as well.
Dr. Debian is the owner and director of Holyoke Dental Associates. He resides in West Springfield with his wife Kristen, and three daughters, Sarah, Hannah and Laylah. He and his family enjoy numerous hobbies, activities and sporting events.
---
Dr. John Griffin joined the staff of Holyoke Dental as a full-time associate in January of 2010. Previously he practiced in Chicopee and prior to that, he retired from active duty in the U.S. Navy as a full Commander.
Dr. Griffin is originally from Springfield, Massachusetts where he received his undergraduate degree from American International College in 1982. He then attended Dental School at Georgetown University School of Dentistry in Washington, D.C. and received his degree in 1986. It was then he joined the U.S. Navy Dental Corps and served eleven years of active duty. Three years were spent aboard the U.S.S. Theodore Roosevelt (CVN-71) as an Assistant Dental Officer. He received the Navy Medal of Commendation for Professional Military Achievement. Post graduate training was pursued at the Naval Hospital in Great Lakes, Illinois.
As a retired Naval Officer, Dr. Griffin enjoys his life in East Longmeadow with his wife and six children who are actively involved in school activities and various sports.
Dr. Griffin is a member of the Valley District Dental Society, the Massachusetts Dental Society and the American Dental Association. He attends many educational courses to keep abreast of all the latest advances in the dental field.
Dr. Griffin is a General Dentist and is proficient in all phases of Family Dentistry.
---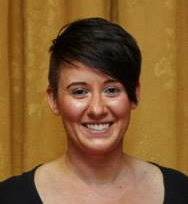 Dr. Seidel
Dr. Cara Seidel grew up in Holyoke on her family owned Apple Farm. From very early on she always knew she wanted to be a dentist. She earned her bachelor's degree from Assumption College in Worcester, MA; as well as her certificate in Biomedical Science from UMDNJ. She engrossed herself in the field of dentistry; even working at Holyoke Dental before attending Boston University's Henry M. Goldman School of Dental Medicine.
Dr. Seidel graduated Suma cum laude in 2015 and received the OKU award of excellence; she was inducted into the Lambda Mu Chapter of OKU and she received a prestigious award from the Academy of General Dentistry. She belongs to the Massachusetts Dental Society, the ADA and Academy of General Dentistry.
Dr. Seidel has been with the practice for six years and is proficient in all aspects of dentistry including restorative, endodontics, periodontics and prosthetics. She prides herself on making her patients feel at ease and comfortable during their dental visits and provides the best care possible. She currently resides in Holyoke with her husband Szymon and their two children Celine and Silas.
---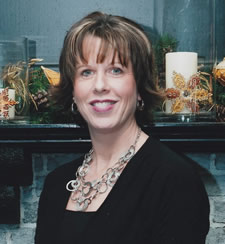 Susan Martin
Office Manager